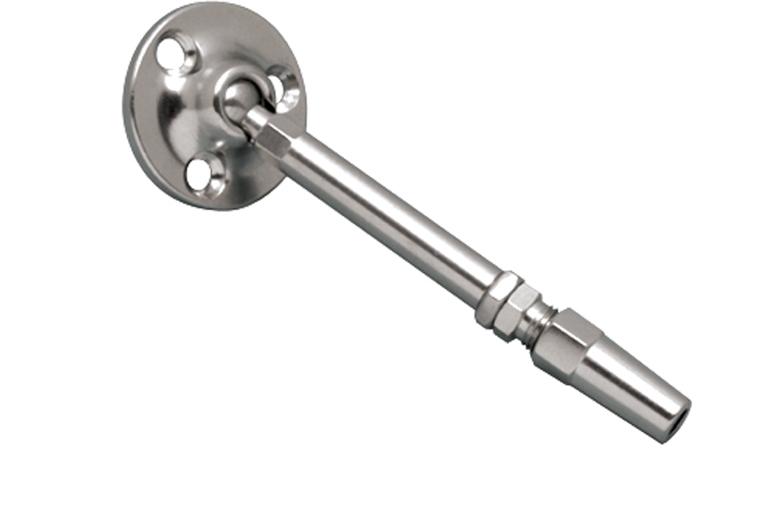 RailEasy™ Tensioner
The RailEasy™ Tensioner is the primary cable railing tensioning/fastening device. The patented compression fitting allows for installation and tensioning with simple hand tools. It also has a patented slotted base to achieve angles up to 45 degrees, making it ideal for stair applications.
GRADE: 316L Stainless Steel
RELATED PRODUCTS
RailEasy™ Cable
The RailEasy™ Cable is designed to be used for cable railing applications.
RailEasy™ Swivel Ends
The RailEasy™ Swivel End is for use with cable railing applications.
RailEasy™ Cable Sleeve
The RailEasy™ Cable Sleeve is used to protect your wood posts from incidental damage and chafing from cable rubbing around the outside of your mid post cable holes.
Microfiber Polishing Cloth
The Microfiber Polishing Cloth effortlessly polishes and cleans all metals, plastics and fiberglass.