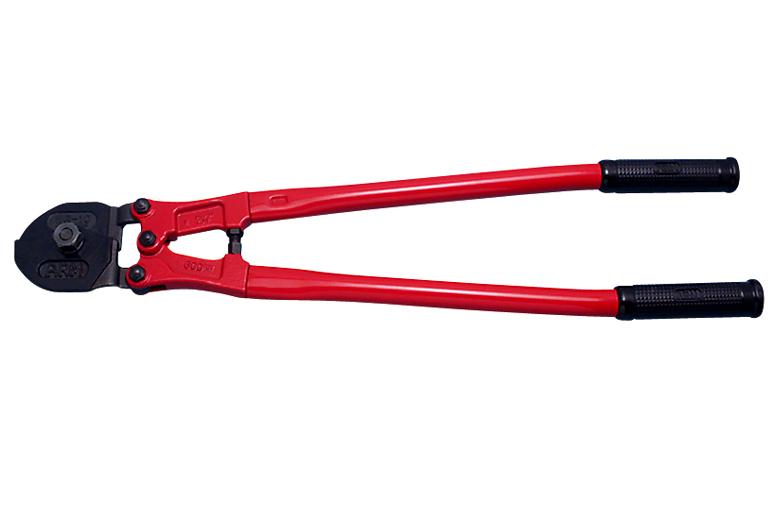 Heavy Duty Cable Cutter
The Heavy Duty Cable Cutter is offered in different lengths to accommodate various wire rope sizes up to 1/4″. All the cable cutters are drop forged and have a rubber handle for optimal gripping capabilities.  The blades cut cable for railing systems quickly and cleanly for an ease of installation.
PROCESS: Drop Forged
ITEM
SIZE
(LENGTH)
CUTS TO
WT
(LB)
E0111-WR06
14˝
3/16˝
2.10
E0111-WR10
24˝
1/4˝
5.25
RELATED PRODUCTS
RailEasy™ Cable
The RailEasy™ Cable is designed to be used for cable railing applications.
RailEasy™ Cable Cutter
The RailEasy™ Cable Cutter is an important tool when installing a cable railing system.
RailEasy™ Tensioner
The RailEasy™ Tensioner is the primary cable railing tensioning/fastening device.
RailEasy™ Lag Stud
The RailEasy™ Lag Stud is made for use in short runs and must always be used with a RailEasy™ Tensioner at the opposite end of the cable run.