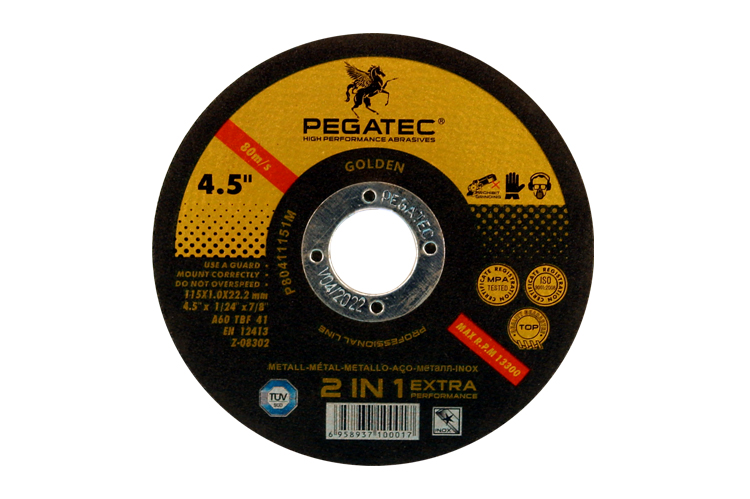 HandiSwage™ Cutting Disk
The HandiSwage™ Cutting Disk is a high performance abrasive cutting disk used to cut threads on HandiSwage™ studs after installation. This tool is not recommended for cutting cable. For cutting metal only. Never exceed Max RPM of 13,300.
ITEM
SIZE
(ML)
THICKNESS
ARBOR
QTY
WT
(LB)
E0113-CD04-2
4-1/2″
0.05˝
7/8˝
2
0.14
RELATED PRODUCTS
HandiSwage™ Tensioner
The HandiSwage™ Tensioner is designed for use in architectural cable railing applications. Angles up to 45 degrees for use on stairs.
HandiSwage™ Standard Stud
The HandiSwage™ Standard Stud makes installing an architectural cable railing system easy and quick.
HandiSwage™ Lag Stud
The HandiSwage™ Lag Stud is made for use in short runs and must always be used with a tensioning device at the opposite end of the cable run.
RailEasy™ Cable Cutter
The RailEasy™ Cable Cutter is an important tool when installing a cable railing system.