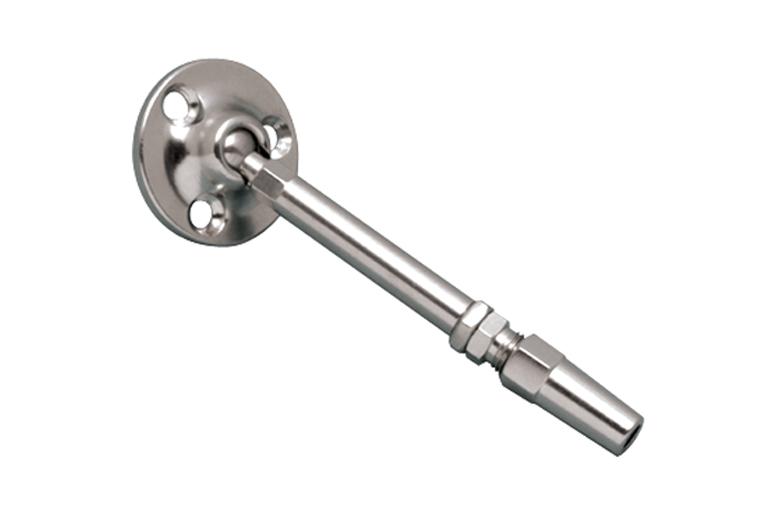 HandiSwage™ Tensioner
The HandiSwage™ Tensioner is designed for use in architectural cable railing applications. It is made from grade 316L stainless steel for corrosion resistance and durability. This tensioner features a slotted base to achieve angles up to 45 degrees. It can accept an 1/8″ cable diameter. The compression fitting allows for tensioning with simple hand tools. Fasteners included.
GRADE: 316L Stainless Steel
RELATED PRODUCTS
HandiSwage™ Cable
HandiSwage™ Cable features a 1×19 construction and is available in a 1/8″ diameter. Spools are available in 100′ or 250′.
HandiSwage™ Long Stud
The HandiSwage™ Long Stud is ideal for architectural cable railing applications where "through post" hardware is desired for minimal obstruction.
RailEasy™ Stud Assembly
The RailEasy™ Stud Assembly is designed for cable railing applications on straight and angled (stair spacers are available for angles upon request) runs by drilling through the post and fixing it to the back side.
RailEasy™ Installation Tools
The RailEasy™ Installation Tools are important when installing a cable railing system.