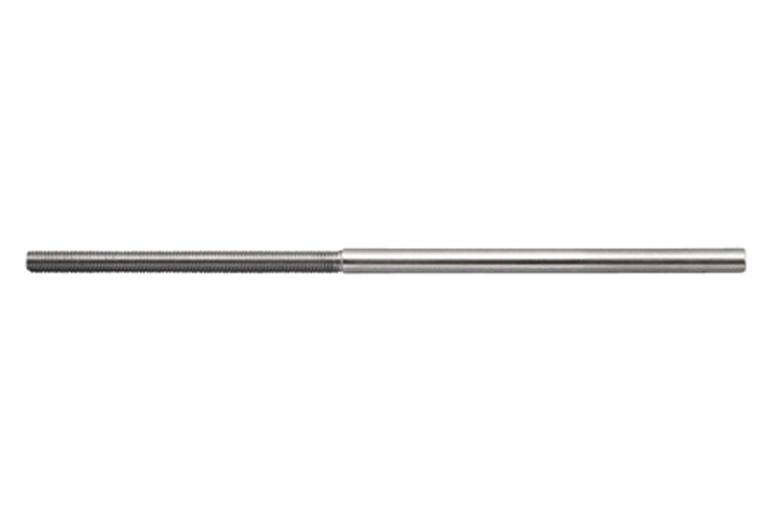 HandiSwage™ Long Stud
The HandiSwage™ Long Stud is ideal for architectural cable railing applications where "through post" hardware is desired for minimal obstruction. This hand swage fitting is made from grade 316L stainless steel for durability and maximum corrosion resistance and is available for an 1/8″ cable diameter.
GRADE: 316L Stainless Steel, UNF Thread
RELATED PRODUCTS
HandiSwage™ Flat Head Termination
The HandiSwage™ Flat Head Termination is a "fixed" termination fitting used for added clearance on gates along with a HandiSwage™ Stud on the opposing end.
HandiSwage™ Cable Sleeve Flush
The HandiSwage™ Cable Sleeve Flush is made to protect your wood posts from incidental damage and chafing from cable rubbing around the outside of your mid post cable holes.
Acorn Nut Set
The Acorn Nut is designed for use with HandiSwage™ swage studs and RailEasy™ Stud Assemblies.
After Swage Gauge
The After Swage Gauge is used to confirm that the "after swage" dimension of each HandiSwage™ fitting is correct after using the hand swager tool.