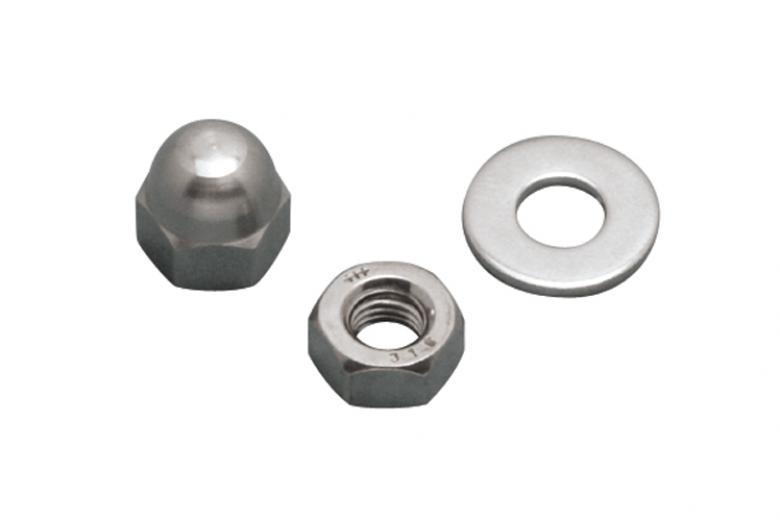 Acorn Nut Set
Designed for use with HandiSwage™ studs and RailEasy™ Stud Assemblies. This set is great for cable railing systems where "through post" hardware is desired for minimal obstruction. Affix the stainless steel acorn nut set to the end of a stud for a finished look.
GRADE: 316 Stainless Steel, UNF Thread
RELATED PRODUCTS
HandiSwage™ Standard Stud
The HandiSwage™ Standard Stud makes installing an architectural cable railing system easy and quick.
RailEasy™ Stud Assembly
The RailEasy™ Stud Assembly is designed for cable railing applications on straight and angled (stair spacers are available for angles upon request) runs by drilling through the post and fixing it to the back side.
HandiSwage™ Cable
HandiSwage™ Cable features a 1×19 construction and is available in a 1/8″ diameter. Spools are available in 100′ or 250′.
RailEasy™ Cable Cutter
The RailEasy™ Cable Cutter is an important tool when installing a cable railing system.