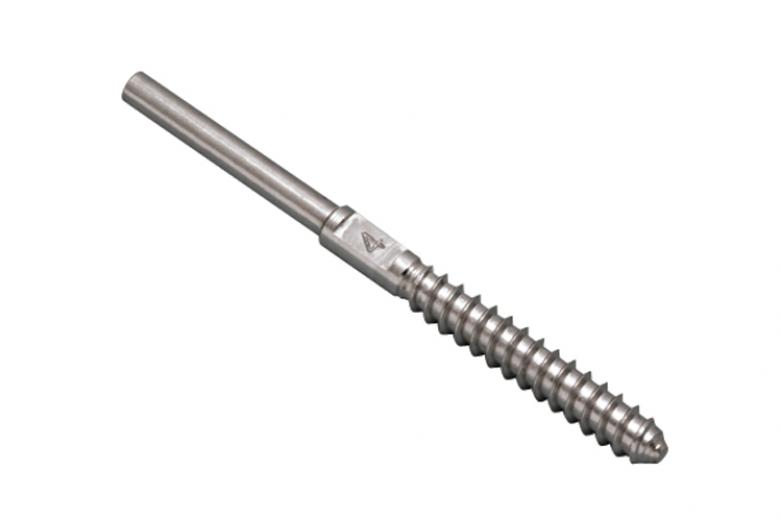 HandiSwage™ Lag Stud
The HandiSwage™ Lag Stud is made for use in short runs and must always be used with a tensioning device at the opposite end of the cable run. These fittings are made from grade 316L stainless steel for durability and corrosion resistance. They can accept an 1/8″ cable diameter.  Designed for hand swage use only.
GRADE: 316L Stainless Steel
RELATED PRODUCTS
HandiSwage™ Cable
HandiSwage™ Cable features a 1×19 construction and is available in a 1/8″ diameter. Spools are available in 100′ or 250′.
HandiSwage™ Tensioner
The HandiSwage™ Tensioner is designed for use in architectural cable railing applications. Angles up to 45 degrees for use on stairs.
Stainless Steel Cable Stabilizer Kit
The Cable Stabilizer Kit is specifically designed for use where post to post measurement spans over 4′.
After Swage Gauge
The After Swage Gauge is used to confirm that the "after swage" dimension of each HandiSwage™ fitting is correct after using the hand swager tool.