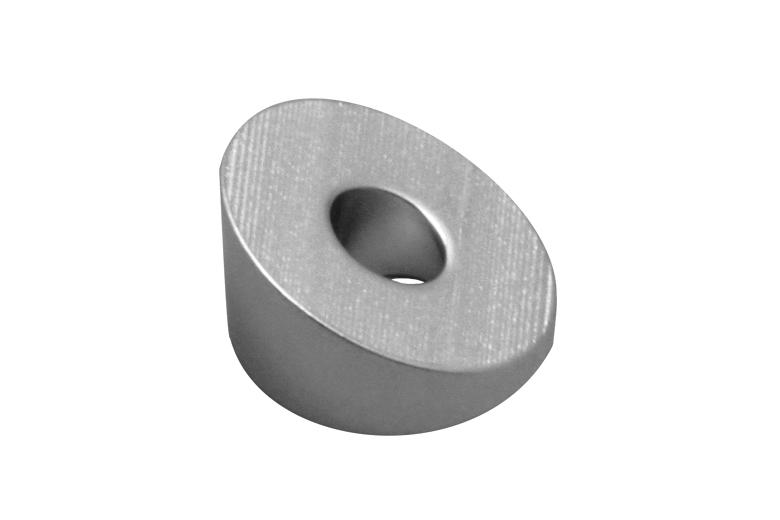 Stair Spacer
Ideal for stair applications where a "through post" fitting is being utilized to achieve an angled cable run. Use this in conjunction with a RailEasy™ Stud Assembly or HandiSwage™ Studs for stair applications. It is available in multiple degree angles. Install a cover nut set on the end of the stud for a finished look.
GRADE: 316 Stainless Steel
RELATED PRODUCTS
RailEasy™ Stud Assembly
The RailEasy™ Stud Assembly is designed for cable railing applications on straight and angled (stair spacers are available for angles upon request) runs by drilling through the post and fixing it to the back side.
HandiSwage™ Standard Stud
The HandiSwage™ Standard Stud makes installing an architectural cable railing system easy and quick.
Deluxe Cover Nut Set
The Deluxe Cover Nut Set is designed for use with the HandiSwage™ Studs and RailEasy™ Stud Assembly.
HandiSwage™ Cover Nut Sets
Designed for use with HandiSwage™ Studs and RailEasy™ Stud Assembly.